I was very excited when a friend of mine asked me to make this owl hat for her darling little girl. I've seen owl hats floating around, and it was great to have my own excuse to make one of my own. I had a lot of fun creating my own little spin on the fun owl hats that are so popular right now!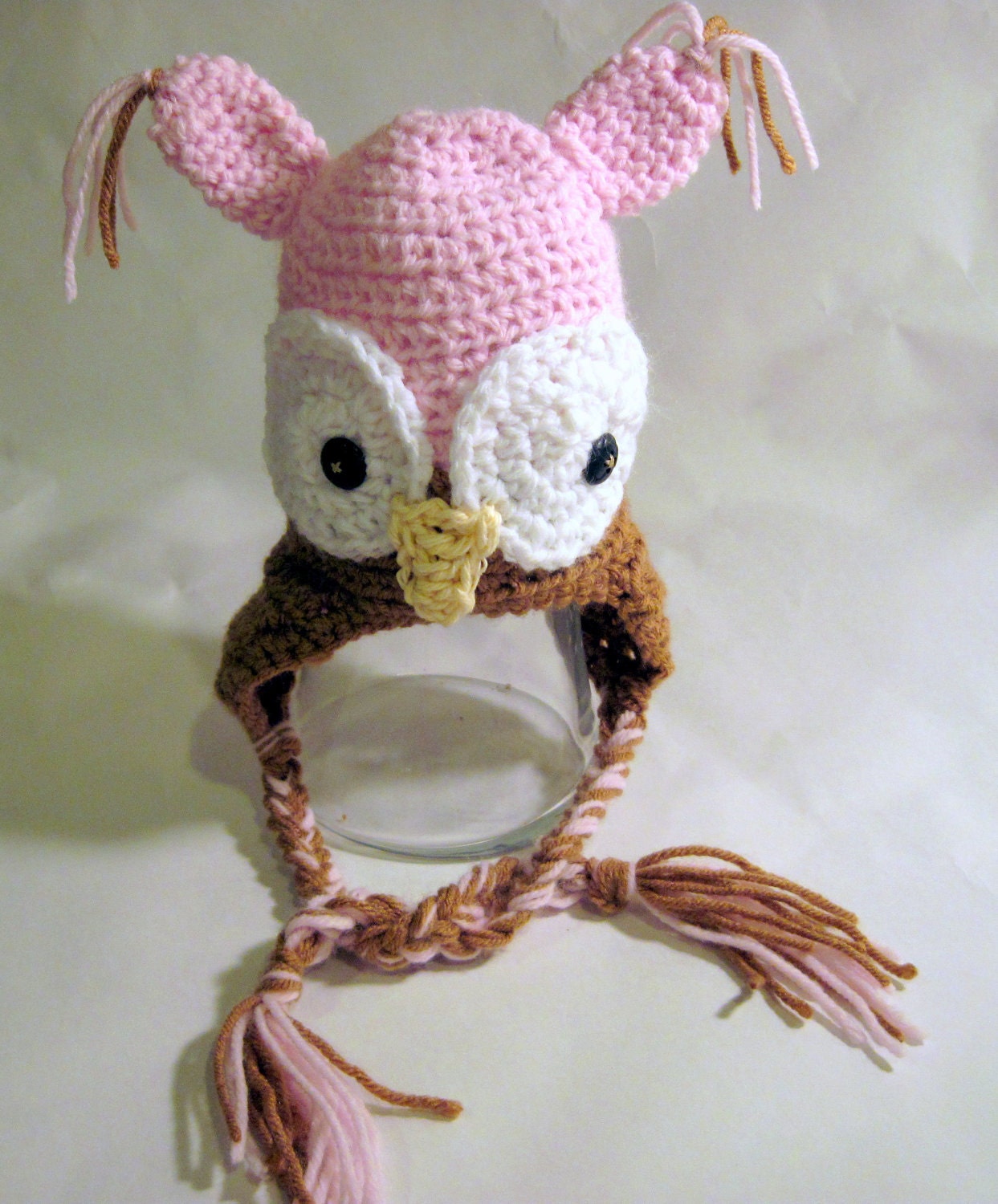 I had so much fun, in fact, that when another friend asked me to make an owl hat for her daughter, I made this second variation based on some of her requests.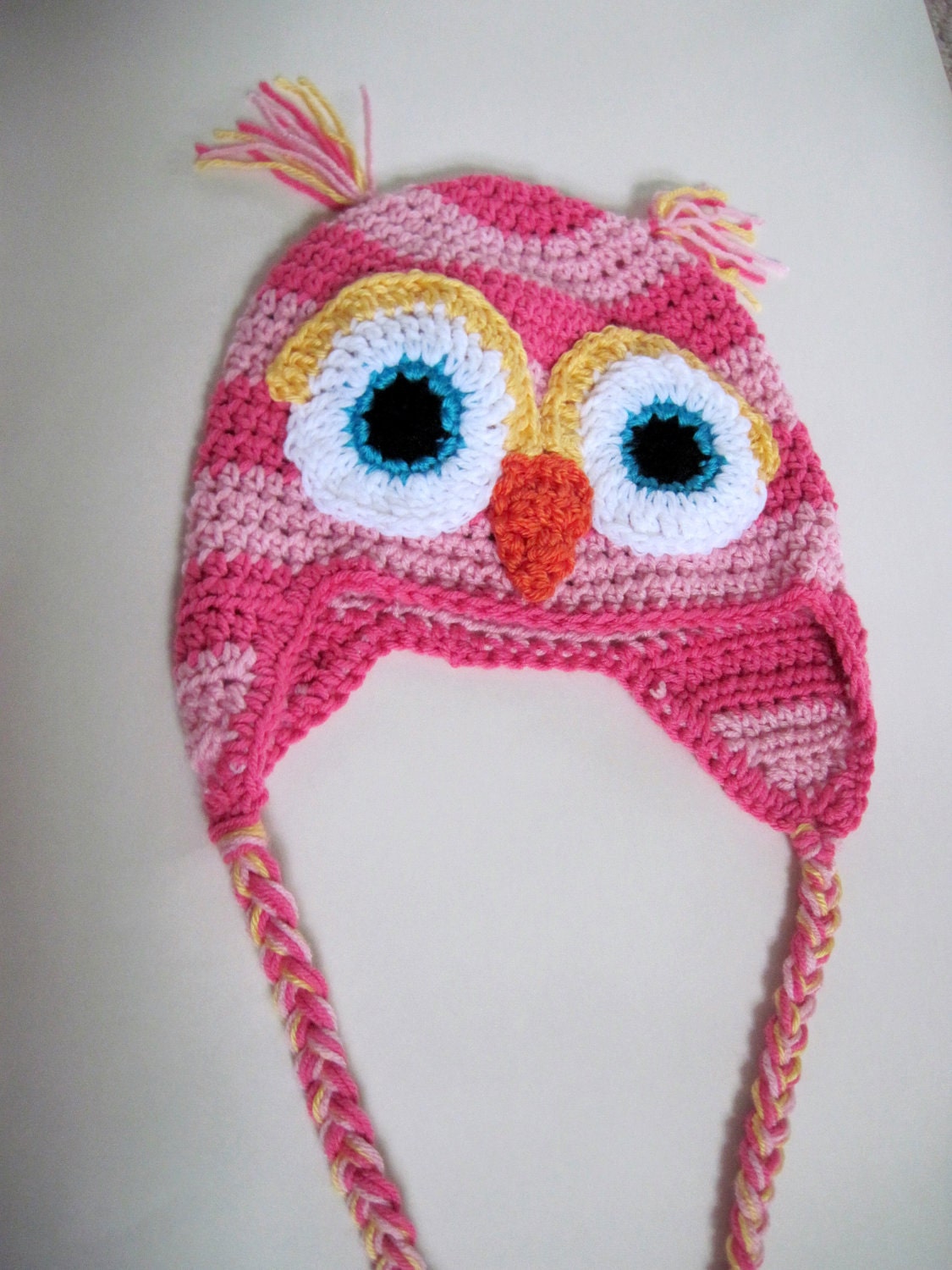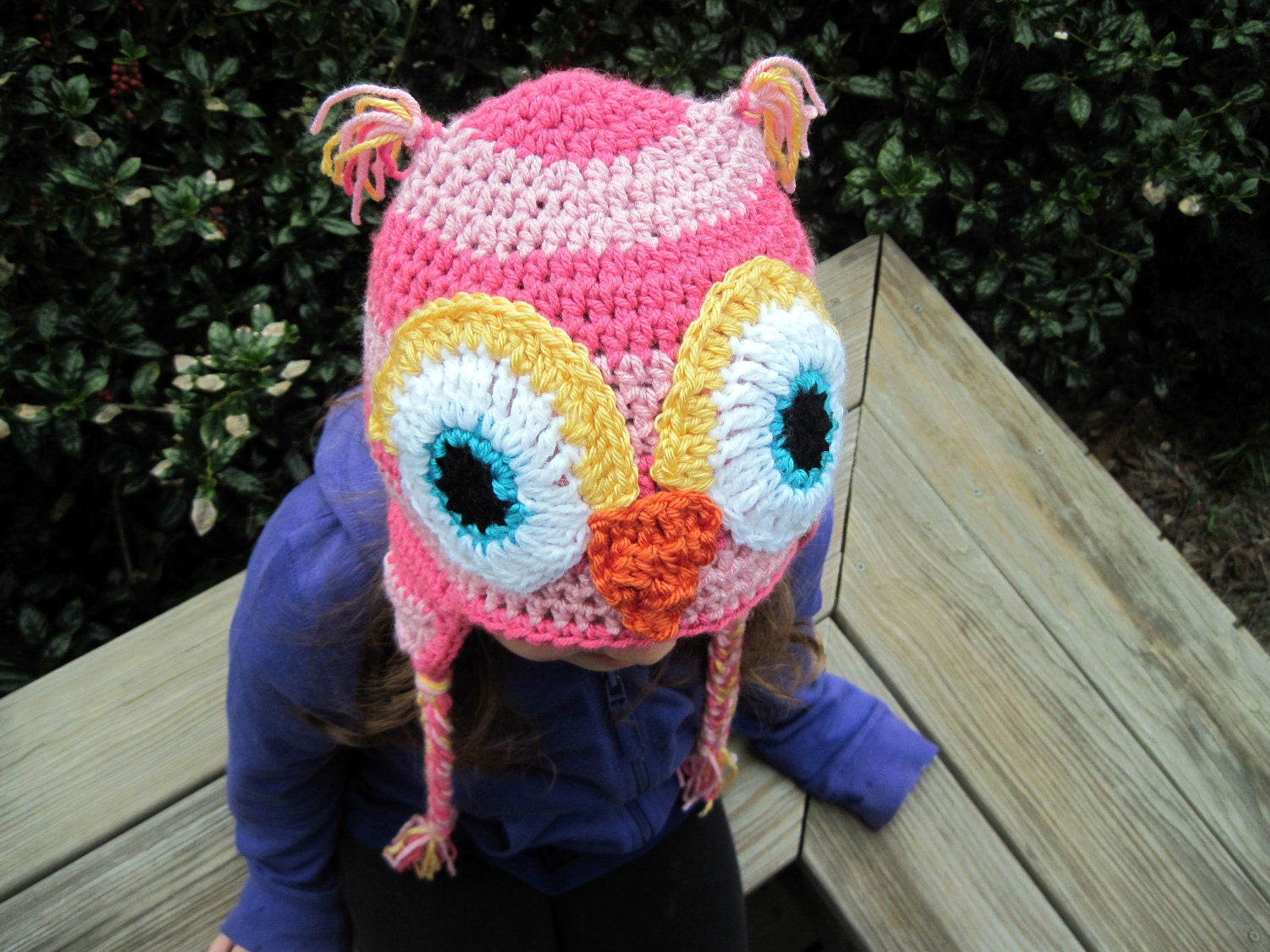 So, version A or version B? I keep going back and forth on which is my favorite, but I love them both! My own little girl chose B for her favorite. Can you tell by her smile?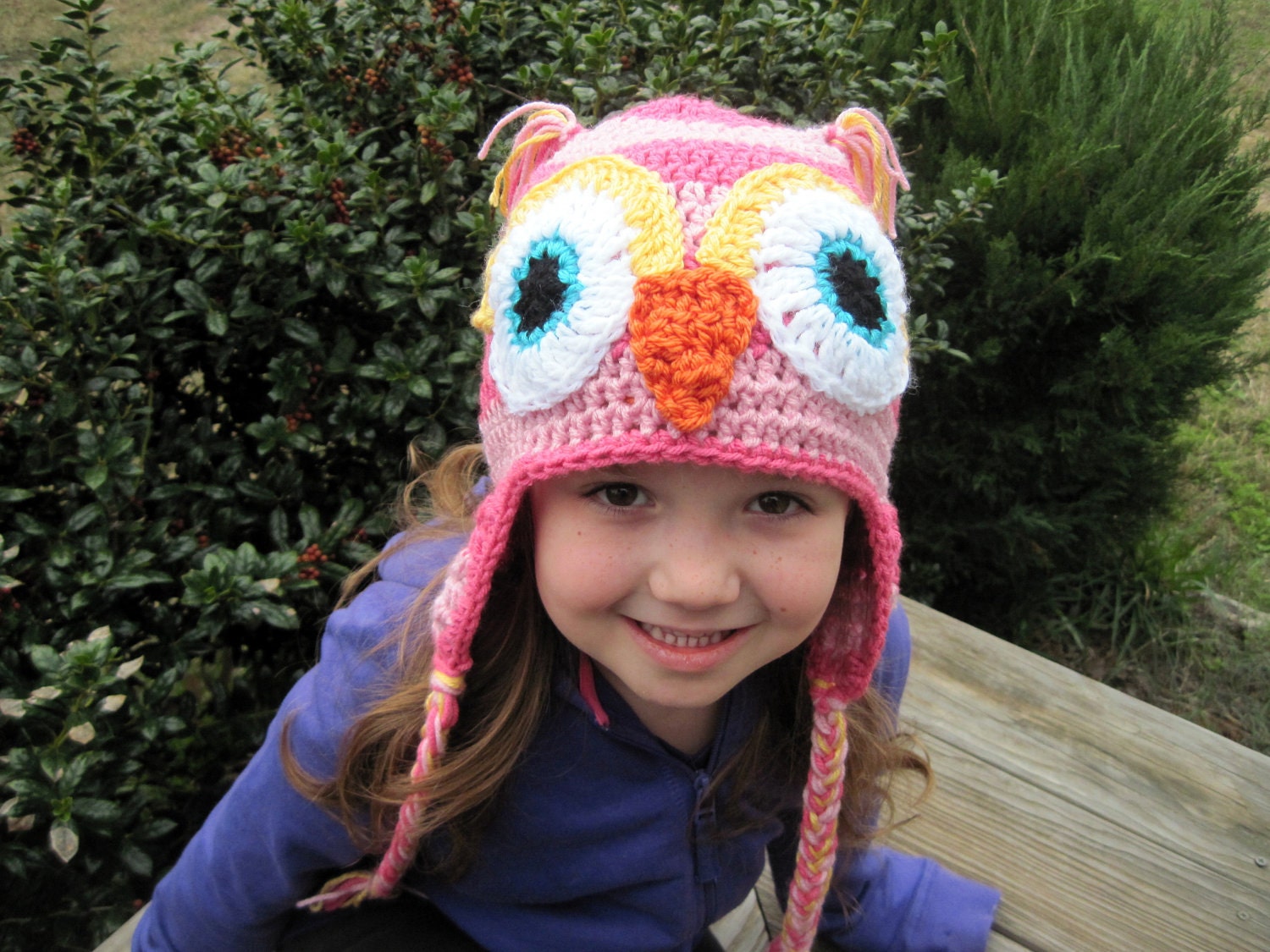 As for other birds, yet another friend (so now you know that I must have at least 3 friends in the world...) asked me to make a fun parrot hat for her baby boy for Halloween last October. The parents dressed up as pirates, and he was their darling little parrot in this crochet hat!
You can find these 2 owl hats for sale in
my etsy shop
. I haven't added this next parrot one yet, but expect to see him closer to Halloween!
I'm linking to CSI Project